Nicole Kidman hopes to make movies for kids.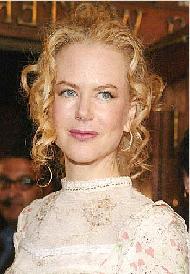 The Aussie actress, who is multi-award winning, revealed, "A lot of the films that I have made are adult films. I think once you have children, occasionally you want to make films that they can take their friends to."
40-year-old Kidman also says her teenage children have already seen the film.
She added, "My Bella and Connor are 13 and 15, so they have seen the film. And they loved it. My child inside won't see the film for a long time."
Nicole Kidman had starred in dark drama films like "The Hours" and "Dogville." In 1999, she had starred in the sexually charged film "Eyes Wide Shut" with her then-husband Tom Cruise.