Nicole Kidman, who was wearing a black see-through dress, stepped out to join her husband Keith Urban at a music awards ceremony.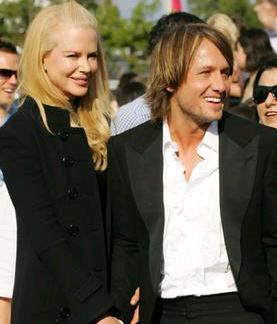 It immediately became clear that the dress was far more daring than she had imagined since because her outfit was almost completely transparent and clearly showed the black thong and bra set underneath. Her dress attracted cheers of appreciation from the assembled red-carpet crowd. You could see Nicole Kidman's transparent dress here.
The Oscar winner beauty and her country singer husband were spotted giggling after realizing the fashion faux pas at the Australian Recording Industry Association Awards.
Keith Urban dedicated his award for best country album to his wife, saying, "She was the inspiration for it. She is very prevalent in most of the songs."
Comments
comments