Nicole Richie showed her fashion style once again as she was spotted wearing "flower power" look for a second night running.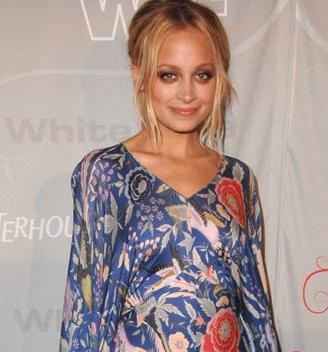 Any girl knows there's nothing better than discovering that the season's hottest trend works particularly well for them and the actress was not an exception.
Nicole Richie, who wears the maxi dress, meets floral approach is a tried-and tested fashion triumph.
The 26-year-old star would already impressed fashion pundits with a similar dress in blue at an award ceremony in Beverly Hills the previous evening.
The "Simple Life" star was back in bloom at an LA party. The day after she got the thumbs up from fashion pundits for wearing a flower-print gown at a Beverly Hills award ceremony, the "Simple Life" star was.
At Wednesday night's Cartier bash the 26-year-old was a vision in a long, canary-yellow satin number with floral designs. The outfit, which combined this summer's bloom-inspired style with the season's top silhouette -the maxi dress, echoed the fashion coup Lionel Richie's daughter had pulled off with equal aplomb the night before.
At a previous evening's event honoring women in film the new mum hit the red carpet, alongside several other celebrities also channeling the flower trend, in a flowing cornflower blue number featuring roses and chrysanthemums.
Comments
comments