Nicole Richie sparked reports that she's pregnant with Joel Madden's baby by making a second trip to trendy West Hollywood baby boutique Petit Tresor on July 12.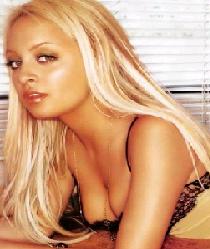 The "Simple Life" star has yet to confirm or deny reports she's with child but gossips and tabloids are convinced she's pregnant.
And it certainly looked like the rumors will continue as she visited Petit Tresor. According to a report, Nicole Richie bought two diaper bags, a stuffed bear, a mobile and a play mat.
Nicole Richie also reportedly visited the store's Brentwood, California location earlier this month.
Comments
comments