The marriage of Nicole Kidman and Keith Urban is on the edge, according to magazine report.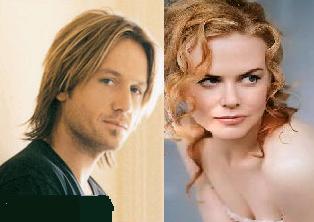 There is a speculation that some of Keith's pals have been working overtime to create cracks in their relationship, bombarding Nicole with reports of her husband's bad behavior.
Keith Urban, who is claimed to be in a bid to save their marriage, rushed to Australia to be with Nicole Kidman for her 40th birthday.
A close friend revealed, "It's not a big secret that certain people around Keith have no time for Nicole and never wanted him to marry her. Some of his associates have always hated Nicole Kidman and Keith together and would do anything to break them up."
Nicole Kidman was reportedly hearing reports that Keith Urban had gone back to his old ways.