Prince William has joked that his brother Prince Harry would "drink beer all day" if he wasn't a prince.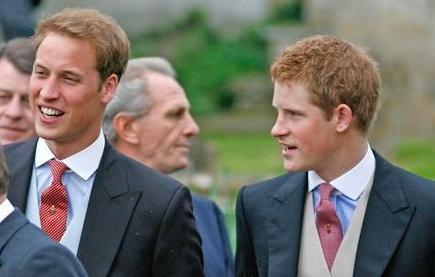 The 24-year-old prince made the joke during the brothers' candid interview with US TV reporter Matt Lauer.
When the journalist asks Prince Harry what he would have liked to do with his life if his surname wasn't Windsor, Prince William jumps in and quips: "He'd probably sit and play computer games and drink beer."
Putting him straight, Prince Harry revealed, "Oh, thanks a lot! No, honestly, I don't know how well this would get on, but I'd probably live in Africa. I'd like to spend all my time out there. It would be a humanitarian and aspect and as well a sort of safari aspect. I would have to get a job. So it would probably be a safari guide."
As for Prince William's own non-royal aspirations, he revealed, "When I was younger I wanted to be a policeman. I wouldn't want to be that now. It's a really tricky question. I guess I'd like to fly helicopters. Definitely. I'd like to be some sort of heli-pilot, working for the UK maybe or something like that. I'd have to be doing something active, outside and doing some sort of fun stuff with an edge of helping people."
The interview, recorded as the 10th anniversary of the death of the brothers' mother Princess Diana approaches, marks a rare insight into the princes' personal thoughts.
Comments
comments