Orlando Bloom once got to strike down on Brad Pitt in the film "Troy".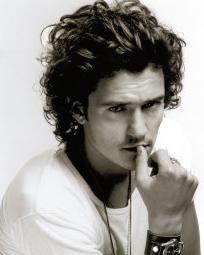 Now that the actor is being linked to Brad Pitt's former wife Jennifer Aniston. Will the actor have her back against Angelina Jolie? One report claimed that Orlando is not a fan of Angelina Jolie.
A report indicated the interview where the British actor seemed to frown upon even the mention of Angelina Jolie's name.
A source revealed, "On March 1, Orlando appeared on the British TV interview program The Graham Norton Show. "When Orlando mentioned Angelina, you could tell just by his expression and tone that he didn't seem too fond of her!" It may just be that the Angelina backlash has spread across the pond.
The source added, "If a romance between Jennifer and Orlando takes off, she probably won't have to worry about him "pulling a Brad" and falling in love with Angelina Jolie! That's because for whatever reason, there's apparently no love lost between Orlando and Angie."
Comments
comments