Paris Hilton can't wait to be released from jail, so she can ditch her orange prison jumpsuit, her mother has revealed.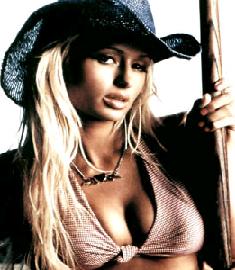 Kathy Hilton visited the socialite at Lynwood California's Century Regional Detention Center on Saturday June 23 and claimed the 25-year-old is "very, very excited to see the family". She added, "Paris is doing really well, she is really looking forward to going home, and she thanks you in the press who supported her. She wants to be with the family and she can't wait to take that orange suit off. "She's sick of orange, but her health is good. She looks like Paris."
Paris Hilton will be released from the prison today after serving 23 days of a 45-day sentence for violating probation by driving with a suspended license.
Comments
comments