Paris Hilton has begun her 23-day jail term early after turning herself in to Los Angeles Sheriff authorities on the night of June 3 at 10.30pm.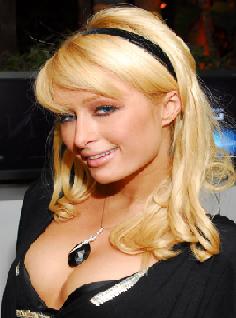 The star, who was expected to start her time in jail today, was driven to the city's Men's Central Jail to surrender to the L.A. County Sheriff – miles away from the Century Regional Detention Center where she will serve her sentence – in a bid to avoid the paparazzi.
Earlier in the evening, Hilton attended the MTV Movie Awards where she admitted she was "scared but being strong" as she faced her jail term for violating her probation following a 2006 drink-driving arrest.
The singer of "Stars Are Blind" rushed to her parents' home after the ceremony, before being driven to downtown L.A. by her lawyer Richard Hutton to turn her in to the authorities.
The hotel heiress will spend 23 days in the Lynwood jail, where she will spend 23 hours out of 24 in solitary confinement. Paris Hilton will be allowed to shower, watch TV and use a phone during the one hour break from her cell.
In a statement, Paris Hilton revealed, "I am ready to face the consequences of violating probation. During the past few weeks, I have had a lot of time to think and have come to realize I made some mistakes."
Paris Hilton added, "This is an important point in my life and I need to take responsibility for my actions. In the future, I plan on taking more of an active role in the decisions I make. I want to thank my family, friends and fans for their continued support. Although I am scared, I am ready to begin my jail sentence."
Comments
comments