Paris Hilton is trying to make her body in great shape to have children as soon as next year.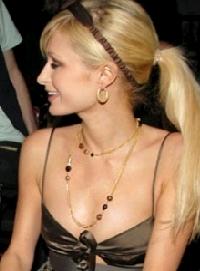 The socialite has started a painstaking regime of Pilates, canyon climbing and horse riding to accompany her gym training.
The hotel heiress, who is still single, is adamant that she will become a mother next year through the influence of Nicole Richie's pregnancy.
She revealed, "I just started working out and it feels great. It gives me so much energy. I want kids next year, so I've got to get my body ready."
Meanwhile the socialite was lavished with praise by murderers during her 23-day prison stint.
The "Stars Are Blind" singer admits she was touched when fellow inmates told her she didn't belong behind bars.
She added, "We were all in cells, and I would talk to them in passing and they would say, 'I love you, God bless you, it's ridiculous you're in here. I'm here for murder, what the hell is going on? People thought the judge was totally out of order."
Comments
comments