Paris Hilton, who previously bought a pink car for herself, is doing a bit of helping the world by shopping.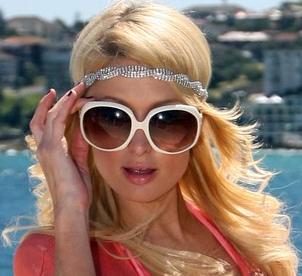 The hotel heiress has declared herself a savior who shops for the greater good in difficult economic times.
In Sydney to host an exclusive New Year's dance party, the 27-year-old socialite drew criticism for spending 5,560 Australian dollars (£2,675) in a 40-minute shopping spree.
Local charities accused her of callous excess, but Paris Hilton defended the splurge, saying: "I'm in Australia, I think it's important to help out, you know, the economy out here, everywhere in the world."
She continued: "And what's wrong with doing a little shopping? It's New Year's, I need a New Year's dress."
Acting Prime Minister Julia Gillard, who was asked about Hilton's shopping spree, commended the socialite for recognizing Australia's attraction as a fashion and shopping destination.
Paris Hilton added: "I heard that a politician said that. I thought that was very sweet and it's true."
She was paid 100,000 Australian dollars (£48,000) by the party's promoters for her Sydney appearance, which had promised a number of costume changes ahead of midnight.
Meanwhile, Paris Hilton was spotted with her sister Nicky as they rang in the New Year at the Bongo Virus party in Sydney, Australia.
Comments
comments