Chelsy Davy is a "sweetheart", according to the hotel heiress Paris Hilton.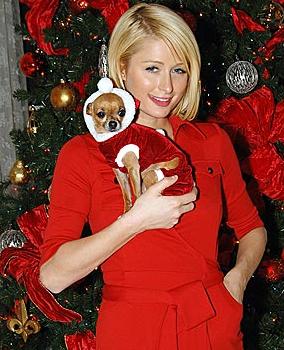 The hotel heiress met Chelsy Davy, who is the girlfriend of Prince Harry, at a nightclub during her trip to the UK last month and has told friends the 23-year-old blonde was very friendly to her.
Paris Hilton revealed: "[Prince] Harry's girlfriend Chelsy was absolutely stunning and such a sweetheart. We spoke for ages."
The 27-year-old star, who also partied with Harry's brother Prince William at London night spot Whisky Mist, was impressed by how approachable the royals were.
Paris, who previously admitted to having a crush on Harry, added: "William and Harry were very nice and down to earth. I love it in London. Everyone is so elegant."
This isn't the first time Paris has praised Chelsy.
The socialite recently revealed Chelsy was her "kind of girl" and hoped the pair would remain friends after she returned to the US.
Paris Hilton added: "I get on with Chelsy really well. She's a tough Zimbabwean girl and reminds me a lot of myself at that age. I'm definitely going to stay in touch with her because we'll have lots of fun going out."
Paris isn't the only celebrity who is interested in becoming friends with Chelsy. It has also been claimed troubled singer Amy Winehouse is keen to party in London with the pretty law student.
Comments
comments