Paris Hilton, who did outrageous thing to outdo Lindsay Lohan, appeared to be posing for the paparazzi while showering.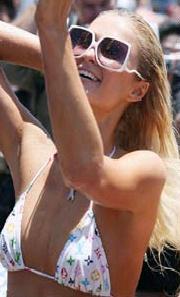 The socialite, who is wearing a white bikini designed with little colorful flowers and big white sunglasses, was spotted hanging out at Bondi Beach in Australia with her pal Kim Kardashian.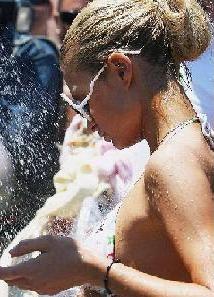 Paris Hilton recently hit headlines that she will make her musical movie debut in a futuristic rock-opera-horror. The "Stars Are Blind" singer has joined the cast of 'Repo! The Genetic Opera', a thriller set in 2056 about an organ failure epidemic that forces people to buy expensive genetically modified organs from the evil biotech company Geneco.
Comments
comments