After Paul Sculfor allegedly dumped Jennifer Aniston, now there is a report that he wanted her back. Earlier reports claims that the British model had moved too fast and was even considering asking Jennifer for her hand in marriage. But that apparently failed.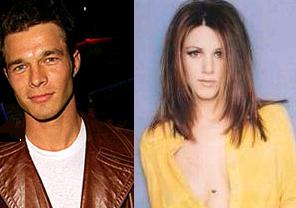 According to a magazine's report, his friend revealed, "Paul wants to get back with Jen. He knows it may never happen, but he wants to give it a shot."
A friend of Paul added that it's been "a tough few weeks" for Paul since his split with Jennifer. In fact, when he was caught up with an interview with the magazine, he would only say that his recent trip to London "went very well" and wouldn't comment on his former flame.