Hillary Swank was spotted wearing a black and white bikini at the beach.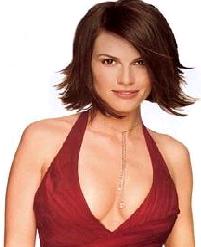 The 32-year-old actress looked certainly slim and toned as she wears a two-piece in Hawaii.
The actress, who recently won the prestigious Best Actress award for 'Million Dollar Baby' and 'Boys Don't Cry', is previously taking the famous golden statuettes on 'tour' with her.
She revealed, "My friends ask to see my Oscars and I love that – to see their excitement. It's fun to share them. That's why the Oscars are traveling around with me right now, they're out there bringing a lot of joy to my mom and my agent and all those people who believed in me."
You could see her bikini picture here
Comments
comments