Ashlee Simpson, who is a singer, really like to marry Pete Wentz after the celebrity got engaged earlier this week.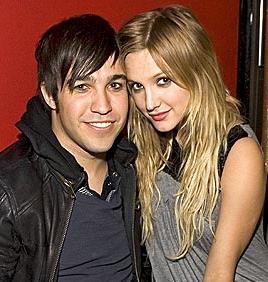 The couple was on a trip to Colorado where Pete Wentz's brother was exhibiting artwork when the bassist, 28, asked Simpson, his girlfriend of almost two years, to marry him.
A friend revealed, "He got down on one knee and she said yes. She has an amazing ring, and they are so in love."
In a statement released shortly after news of the engagement broke, 23-year-old Ashley Simpson admitted, "We know there has been a lot of speculation recently about Pete and I and we wanted our fans to be the first to know, because you guys are the best."
The friend added, "Yes, we are thrilled to share that we are happily engaged. Thank you for all of your support and well wishes–it means the world to us. We consider this to be a very private matter, and we wanted to be the first to tell you and to hear it straight from us."
A date for the wedding has not yet been set. The couple has dated since 2006.