Fall Out Boy rocker Pete Wentz's new role as a father has inspired him to write an album of music for children.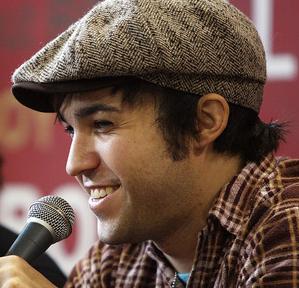 The bassist has written a lullaby to help his four-month-old son Bronx Mowgli, whose mother is pop star Ashlee Simpson, to fall asleep.
And recording the tune for the tot has prompted him to plan an entire album of music for kids.
He explained: "To get our son to sleep we play him Bob Dylan's You Belong To Me. Or a little Sinatra. My boy's probably the last person in the world to appreciate my singing voice."
Although I wrote a lullaby especially for him – you'll find it on our new album if you look hard enough – it's a hidden track. "We had so much fun doing it I'm going to put out an album of songs for children.
Comments
comments