In the midst of all the head-scratching and judging going on these days about whether or not Rihanna and Chris Brown should or shouldn't be back together, one thing that's been overlooked is how the 21-year-old beauty recently reached out to her fans for support in helping out a little girl she hadn't even met.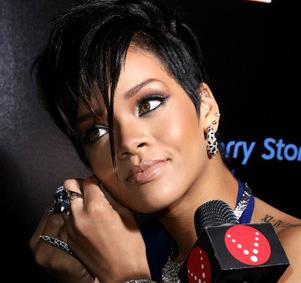 Only days before Rihanna was allegedly assaulted by Chris on Feb. 8, she made an impassioned plea on behalf of Jasmina, a 5-year-old from New York City who is in desperate need of a bone marrow transplant to treat her leukemia.
"I was more than ecstatic to find out that Rihanna's call to action resulted in over 3,000 bone marrow registrations," Jasmina's mother, Thea Anema revealed. "She touched so many people, which is incredible."
"Rihanna is an extremely sweet and compassionate woman. It's amazing that she cares so much about someone she doesn't even know. She is such a beautiful person inside and out."
Overwhelmed by the outpouring of goodwill, Thea tells OK! she and Jasmina — who is a huge Rihanna fan — felt the need to let her know of all the good she'd done.
"I sent Rihanna a note from Jasmina, thanking her. I included a gift and photos of Jasmina. I just wanted to give her a token of appreciation while she herself is going through a hard time."
If you're in the New York area this weekend and want to help, you can stop by the OneForJasmina site/DKMS Donor Drive on March 7 from 10am to 2pm at P.S. 41 on W. 11th St and 6th Ave. You can also register at DKMSAmericas site or go to OneForJasmina site for more information about Jasmina's courageous struggle.