Prince Harry called off a date with Paris Hilton at the last minute, having his bodyguard call her up to tell her he won't be coming to London.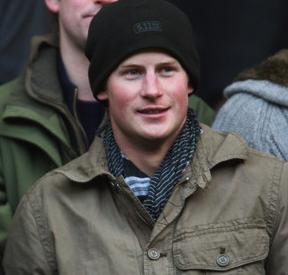 Prince Harry recently split up with his girlfriend of five years, Chelsy Davy. He is currently training at Middle Wallop Army base in Hampshire as an Army Air Corps helicopter pilot.
He had planned to meet American socialite Paris Hilton last week but he canceled at the last minute, leaving the 27-year-old heiress without a date for the night.
Ms. Hilton was in London promoting her new reality TV show last week. She had told friends about the planned date with Harry on Friday but she received a call from his bodyguard hours before their rendezvous to say that the Prince was not coming to London.
A source revealed: "Paris had spoken directly with Harry to arrange their meeting. She was pretty annoyed that Harry blew her out but they may well meet on her next trip to London. She has been in touch with Harry since they met in London last year and has even had an invite back to Clarence House."
Comments
comments