"American Idol" winner David Cook is stopping at Campbell University as part of his first headlining tour.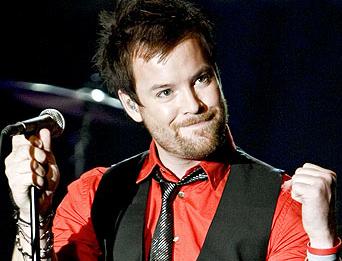 David Cook, who is the most recent winner of the popular Fox talent search competition, will be in Buies Creek on March 26. The Declaration Tour kicks off Friday in Tallahassee, Fla., and is set to hit more than 40 college campuses.
Chris O'Connor, who is the Campbell's student activities director, revealed: "He was looking to play some small venues and do a college tour. We got an e-mail about it, and we jumped on it."
A date for advance ticket sales has not been announced. O'Connor said he expects student tickets to go on sale next week — a week before they go on sale to the public. Turner Auditorium, where the concert will be held, seats 1,000.
In the seventh season of "American Idol," David Cook became a fan favorite with his rock 'n' roll sensibilities and knack for crafting new arrangements of old classics, including Michael Jackson's "Billie Jean" and Mariah Carey's "Always Be My Baby."
In the finale, he beat out baby-faced David Archuleta.
His debut self-titled album, "David Cook," was certified platinum last month for sales of 1 million units. It was released in November and debuted at No. 3 on the Billboard charts and at No. 1 on the digital album charts.
His singles "The Time of My Life" and "Light On" also have generated millions of downloads.
O'Connor said: "We know there is a big fan base for 'Idol' with students. We knew there'd be a lot of appeal."
Last month, Cook performed for troops at several overseas bases as part of a USO tour.
The concert is at 7 p.m. Doors open at 6 p.m. Tickets are $15 for the general public and $5 for Campbell students with a valid ID. Call 893-1551 or go to campbell site for more information.
Comments
comments