They split in January, but Prince Harry and his on-and-off-again girlfriend Chelsy Davy can't seem to extinguish the spark they share.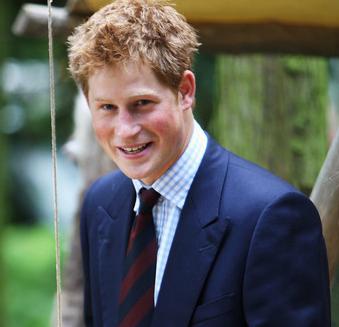 First Chelsy, 23, who is currently studying law at the University of Leeds, appeared to be moving on with a mystery man – who later turned out to be the prince in disguise! The 24-year-old donned a long black wig to join Chelsy's classmates at a rave in South London's Vauxhall on March 20.
But the very next day, Harry was spotted at a rugby match with more than the game on his mind – he had a young lady on his lap!
The affection of Kate Middleton's pal Astrid Harbord, 27, may have distracted Prince Harry momentarily, but friends are certain that he and Chelsy, who have been involved since late 2004, will reunite when the time is right.
"He's been under a lot of pressure," a royal insider revealed of the prince, who has been entrenched in training to become a pilot with the UK's Army Air Corps. "But they are still attracted to each other and will probably get back together this summer, when Chelsy finishes her law exams."
Comments
comments