Miley Cyrus' pre-recorded performance for "American Idol" where she sings "The Climb" will be aired in two weeks.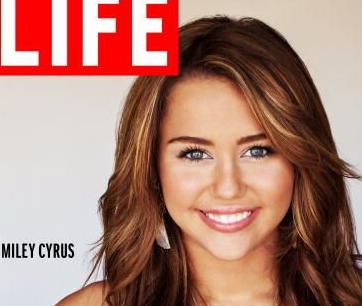 Miley Cyrus' pre-recorded performance for hit reality singing competition "American Idol" has just got its airdate. Announced on her official website, the performance where she sings ballad song "The Climb" will be televised on April 15.
"Miley was so nervous to perform on 'Idol' and just before performing wrote [on her Twitter] 'Wish me luck … getting nervous! Time for 'Idol'," so a statement on her website read. "Make sure you tune into 'American Idol' on April 15th to seen a special performance by Miley."
Another singer said to have got pre-taped treatment in "American Idol" is Jennifer Hudson. She has reportedly taped a performance that FOX will air at a later date on March 25. However, Idol's camp hasn't offered any comment regarding her pre-taped performance.
Meanwhile, LIFE was resurrected as LIFE site, an online-only entity. And for their first official cover, they've selected teen pop sensation Miley Cyrus as their subject.
The Hannah Montana star invited noted photographer Jeff Vespa on the road, into her home and inside her secret recording studio, where no cameras had ventured before.
"She's singing in an empty studio — there's no audience or anything — but she's totally rocking out, giving us her all," recalls the photographer.
Case in point: the portrait shoot for this cover, which LIFE editor-at-large Jeff Vespa had to nail in the seconds before Miley left the Four Seasons Hotel for the Nickelodeon Kids' Choice Awards. "She gets her makeup done, we move the makeup chair out of the way, [my assistant] holds up a paper roll behind her head, I get 14 frames in 11 seconds, and we run out the door," he remembers.
When he arrived, Vespa reports, "she was already there — she was early, and celebrities are never early."
"I just love her face here," Vespa says of this photo of Miley, who's signing a special note to her "Miles to Go" collaborator Hilary Liftin: "HIL — I [heart] you so much! I could never thank you enough for giving me this opportunity! My life has just begun & I can't wait to share what happens next with you!!"
Comments
comments