Prince Harry will speak on global issues to make his mother proud.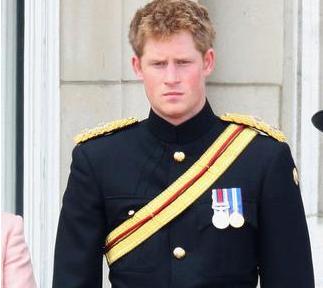 The 24-year-old royal – who gave his first political speech on poverty and Aids yesterday (03.07.09) – says he "aspires" to make a difference like his mother, the late Princess Diana.
He reportedly told friends: "My mother didn't mince her words and nor will I."
Harry told the audience at a reception to celebrate the third anniversary of his charity Sentebale – which helps support Aids orphans and vulnerable youngsters in Lesotho, Africa – of his determination to follow in Diana's footsteps and help fight for "the deprived and afflicted".
A source said: "This was his most outspoken speech yet. While he knows he needs to get more experience under his belt before he can project himself on the global stage as she did, the one thing he learnt from her was the value of being blunt. He knows the only way to solve the crisis facing Lesotho at the moment is to be blunt about its problems and blunt about the solutions needed."
The prince used the opportunity to highlight Lesotho's problems with extreme poverty and HIV/Aids.
Speaking at the event in London, Harry said: "Lesotho is such a wonderful country and is incredibly close to my heart. Beautiful as it is though, its people battle devastating problems.
"Unless we help Lesotho in its struggle to nurture and protect its children and bring them hope for the future, the Basotho – this wonderful people – will be decimated and their society destroyed. It is a stark thing to say, but it is the truth.
"This may sound a tall order especially for a charity so small, but unless we think big, unless we are ambitious, nothing will change."
Harry founded the Sentebale with Lesotho's Prince Seeiso in memory of his mother – who was known for speaking candidly about issues important to her, such as Aids bereavement – in 2006 following a visit to the country during his gap year.
Comments
comments