Prince Harry has passed his RAF basic helicopter pilot course.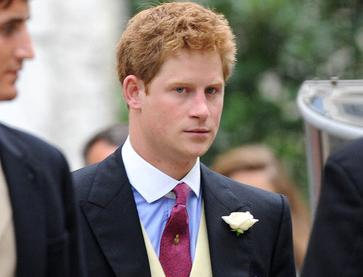 The 24-year-old royal was thrilled yesterday (16.08.09) after learning he had successfully completed his first major flying test.
To pass the assignment, Harry accumulated 40 hours in the air while perfecting take offs, landings and how to handle the helicopter during emergency situations.
A spokesman for St James Palace said: "Prince Harry has successfully completed basic flying training at RAF Shawbury and now moves to the advanced flying course."
The prince was especially pleased with his results after he failed to pass assessments in February this year and was forced to seek extra tuition to help him get through the theory elements.
However, sources say his flying skills are coming along well and he is now expected to learn to fly Lynx helicopters, rather than Apaches or Gazelles.
He recently voiced his belief Lynx were more challenging despite thoughts it could reduce his chances of serving in Afghanistan again.
To pass his advanced flying course, the royal must complete a further 40 hours of flight time.
If successful, he will transfer to the Army Air Corps' base at Middle Wallop, Hampshire for further training in October.
Comments
comments