Robert Pattinson and Kristen Stewart are set to take their relationship to the next level — they're reportedly making plans to live together!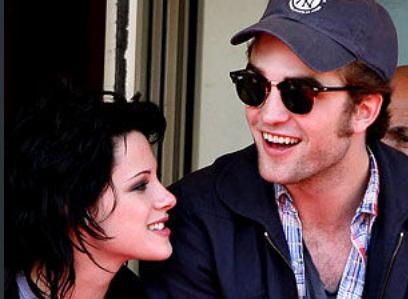 The couple — who were snapped making out during a Kings Of Leon concert Saturday night — will move in to a luxury home in Los Angeles when they've finished filming Eclipse — the third installment in the Twilight series, which is being shot in Vancouver, Canada.
"It was only a matter of time," Gordon Rael, a close friend of the couple, told Australian tabloid NW. "They're a perfect match on and off screen, so they are right to trust their instincts and give this a proper shot."
"I still don't know the ins and outs, [but] we're incredibly proud of him," Pattinson's aunt Diane Nutley said of the actor's romance with Stewart.
"Kristen and Rob have already moved into a hotel suite together as a trial run for sharing a home," a source added.
Insiders recently confirmed Rob and Kristen had "hooked up".
"They've decided to be more public about going out now," a source told Us Weekly. "They're not boyfriend and girlfriend, but they've definitely hooked up."
The couple's Twilight costars are supportive of their romance.
"If they want to date each other, fine!" said Billy Burke, who plays Stewart's dad. "Look, when you're that age, you're going to make mistakes. You're going to date people you probably shouldn't date. It's all part of the growing process."
Comments
comments