Prince Harry is to be "immediately" pulled out of fighting Taliban forces in Afghanistan after details of his secret deployment were leaked.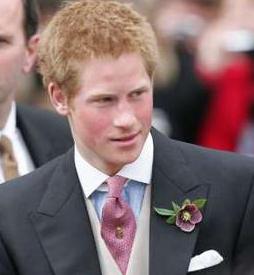 The 23-year-old prince, who is a second lieutenant in the British Army's Household Cavalry, was 10 weeks into his proposed 14-week tour of the dangerous Helmand Province when a US website broke the agreed news blackout yesterday.
Prince Harry's deployment had only been made possible because of a deal between the British Royal Family, the British Ministry of Defense and the British media.
The operation was kept top secret because it was felt that if the enemy knew about Harry's involvement it would not only make him a target, but also his fellow soldiers.
In his role as a battlefield air controller the prince, who is third in line to the throne, was charged with calling in air strikes using a surveillance system known as Kill TV.
During his time fighting in the war-torn town of Garmsir he is believed to have killed up to 30 of the enemy by directing at least three air strikes.
Prince Harry, who was left bitterly disappointed when plans to send him to war-torn Iraq were scrapped last year, was well aware of the dangers he faced and has even joked that his army nickname is the "Bullet Magnet".