Prince Harry, who was voted as the coolest British royal in a recent poll, is going to play the role of the Taliban in an army training exercise.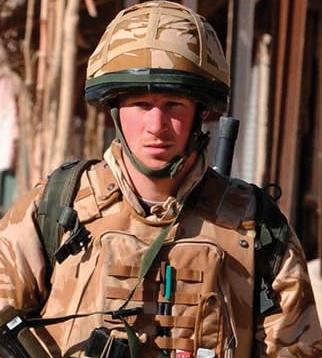 The 24-year-old prince, who spent 10 weeks serving in Afghanistan earlier this year as part of the household cavalry, will command 12 men in light tanks as part of the exercise in mock ambushes in order to give troops heading to Afghanistan and Iraq a better understanding of being under attack.
Prince Harry, who is a Lieutenant in the Household Cavalry's Blues and Royals, will lead his squadron against a 1,000-strong regimental force at Suffield, near Medicine Hat in Canada.
An army source revealed: "The men being deployed to war zones have to be brought up to speed on fighting a dangerous enemy.
The source added: "[Prince] Harry's A Squadron will be setting up ambushes and carrying out hit-and-run attacks at any time of day and night."
Prince Harry flew to Afghanistan on December 14 and spent several weeks working in Garmsir in the far south of Helmand Province, operating just 500m from front line Taliban positions. The prince was forced to return home when his deployment was leaked breaking a voluntary media blackout on his whereabouts. He has apparently asked to be sent back there when his regiment is redeployed next September.
Meanwhile, Prince Harry impressed locals in Medicine Hat at the weekend when he headed to a local bar to play pool for four hours with army colleagues.
Ralph Steiert, who is the owner of Ralph's Texas Bar and Steak House, described the prince as "a great kid, really down-to-earth." The owner added: "Talking to him was just like talking to one of your buddies."
Comments
comments