Prince William and Prince Harry have revealed "not a day goes by" without them thinking about their late mother Princess Diana.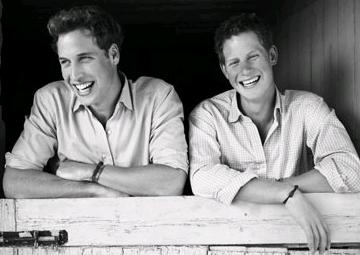 The royal brothers speak of their endless grief in a heartfelt interview for US TV, as they approach the 10th anniversary of their mother's death.
Prince William revealed, "When you knew somebody or someone that important to you, you always think about… you know. I mean, so after it happened we were always, you know, always thinking about it. And there's not a day goes by I don't think, you know, that I don't think about it once in the day."
The interview, which aired on NBC on June 18, is a rare glimpse into the true feelings of the brothers, who were still schoolboys when Diana and her lover Dodi Al Fayed were killed in a Paris car crash in August 1997.
Speaking of the crash, Prince Harry revealed, "Whatever happened in that tunnel – no one will ever know. And I'm sure people will always think about that the whole time."
When asked whether he still thinks about what really happened, Harry replies: "I'll never stop wondering about that."
Clarence House sources have claimed the brothers agreed to the interview because of their frustration over the countless conspiracy theories surrounding their mother's death.
Paddy Haverson, the princes' spokesman, told reporters: "It is only natural that Harry will always be thinking about what happened on that night. Of course he and William think a lot about it and whether the accident could have been avoided."
An official inquiry into the princess' death returned an "accidental" verdict. However, Dodi's father, Mohamed Al Fayed, believes the deaths were the result of a plot engineered by the Establishment.
Comments
comments