Prince William told Fearne Cotton he fancied her during a recent interview, according to the TV presenter's father.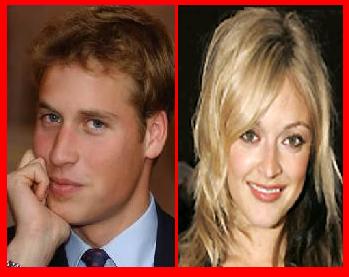 The 24-year-old prince, who recently split with his girlfriend Kate Middleton, revealed his feelings to the blonde star after she interviewed Prince William about the Princess Diana memorial concert.
Mick, father of Fearne, revealed, "We thought it was hilarious when Fearne told us what had happened. We still can't believe it — Prince William is smitten with our daughter. She'd definitely make a fantastic Queen."
Mick added, "We knew she was interviewing [Prince] William and his brother [Prince] Harry for the [Princess] Diana memorial concert but we never dreamed something like this would happen. They got on really well and we're chuffed to bits that he took a shine to her."
However, Prince William was out of luck because Fearne already has a boyfriend.
Comments
comments