It has been reported that Kate Moss, a British supermodel, wants a baby with her fiancé Pete Doherty.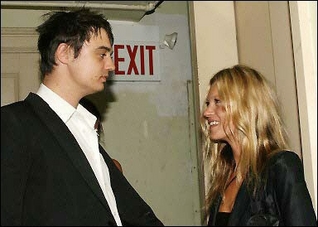 The supermodel, who recently launched her own fashion line this week, is reported to be desperate to start a family with the frontman of Babyshambles.
According to a report, Kate Moss told a friend, "Everyone is obsessing about a marriage and where we are with that. None of that counts because we are together. What counts is having a family and we need the bond of a child. Pete would make a fun dad."
The 33-year-old supermodel, who has a four-year-old daughter Lila Grace from a previous relationship, is supposedly convinced having a child with Pete, 28, will cement their love.
She actually revealed, "We've got our music together and we're writing an album but a baby would be the clincher between Pete and me. Lila deserves a sister."
Comments
comments