Prince William has passed his tank commander course with flying colors. The prince is now fully qualified to be deployed to a war zone.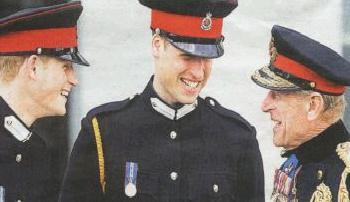 The 25-year-old prince spent six months completing the grueling course, which his brother Prince Harry has already passed. He was trained at the Royal Armored Center in Bovington, Dorset, to lead four Scimitar reconnaissance tanks.
An insider revealed, "William was determined to make sure he passed. To be honest, Harry's pass was of a higher standard. He rolls his sleeves up and gets stuck in with his men. William is a bit more aloof, but a pass is a pass."
The insider added, "It is a tough course in which the men are taught maintenance and driving, signaling, gunnery and tactics."
Prince William will be a troop commander in D Squadron, with a sergeant, two corporals, and eight troopers below him, at Combermere Barracks in Windsor, Berkshire.