Prince William will leave the Army to become a full-time working royal in just 18 months.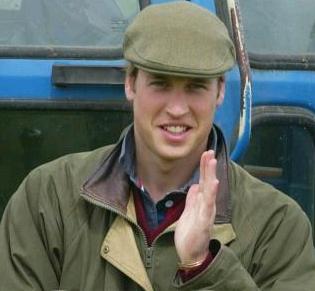 The 24-year-old prince will finish his military training at the beginning of 2009 and plans to devote himself to charity work as well learning about the "art of kingship".
The prince says he wants to take time to learn more about his own strengths and weaknesses as well as the country of which one day he will be king.
The revelation comes only days after Prince Harry, "humiliated and depressed" after being banned from going to Iraq, told friends he had decided to quit the Army and become a fulltime working member of the Royal Family.
In advance of Prince William's 25th birthday next Thursday, friends and courtiers have spoken to the Mail with remarkable candor about the future king, painting a picture of a young man who has, at last, come to terms with his destiny.
A senior royal source revealed, "He has really matured in the last few years and has come to terms, however reluctantly, with the idea that he is the 'star of the show. As a result, he is starting to approach his duties with a grace and humor that is winning people over. The idea that he wants to shirk his duties is a gross misrepresentation. The difference is that he doesn't want to feel his entire life is being mapped out in front of him like a set of railway lines. Instead, he wants actively to formulate his future plans and play to his strengths. He will move fairly quickly into the role of being a working royal but it will be on his own terms."
Comments
comments