Prince William, who is a keen swimmer, has been appointed patron of the English Schools' Swimming Association. The 24-year-old prince said that he is thrilled to have been asked.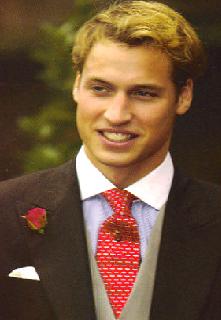 He revealed, "Having swum and played water polo throughout my days at school and university, I am well aware of the great benefits and pleasure that can be derived from them." He added, "As patron I look forward to doing whatever I can to help children and young people in England become more physically active and healthy through fostering their enjoyment of swimming, diving and water polo."
The prince has also been appointed as patron of the Mountain Rescue organization in England and Wales. Prince William thinks that it is "an amazing organization, full of unsung heroes."
He also revealed, "Most are volunteers who do a fantastic job saving literally hundreds of lives every year. I have wanted to do this ever since I spent an inspiring fortnight working with a team in North Wales 18 months ago."
Prince William, who was a president of Football Association last year, is now patron or president of seven NGOs.
Comments
comments