A U.S. television presenter infuriated Prince William when he asked him about his love life, it was claimed in a Friday night.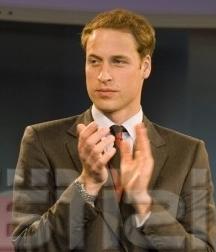 Royal aides are said to have told The Today Show's Matt Lauer not to mention his recent break-up with Kate Middleton in the interview with Prince William and his brother Prince Harry.
But the reporter of N.B.C. is said to have gone ahead anyway.
A spokesman for The Today Show revealed, "As in all NBC interviews, there were no guidelines."
Matt Lauer, 49, is a television presenter who is well known for his cheeky style. The interview is going to be shown next month.
Comments
comments