Princes William and Harry were annoyed to find they have been allocated single rooms in their military living quarters.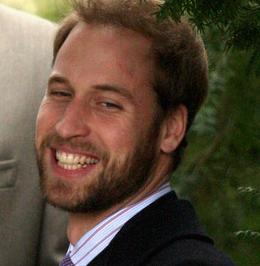 The 26-year-old prince was told by chiefs at RAF Shawbury in Shropshire, where he is training to become an RAF search and rescue pilot, that he would be allowed "occasional visits" from long-term girlfriend Kate Middleton but was dismayed to find he had only been given a single bed.
A source revealed: "As [Prince] William is single, he gets a smaller room with a single bed. If he wants a double bed, he'll have to buy one."
Prince Harry was also said to be annoyed after he was allocated a single room at his £150-a-month en suite quarters at Middle Wallop Army base in Hampshire, where he is training to become an Army Air Corps helicopter pilot.
Prince Harry began his grueling 18-month training course yesterday (19.01.09) and must learn to fly a variety of aircraft before he is allowed to take control of an Apache attack helicopter – which he dreams of piloting on the front line in Afghanistan.
A source commented: "There is a huge amount of info for Harry to take in."
Comments
comments