Prince William was refused entry to the VIP section of a York nightclub after turning up unannounced.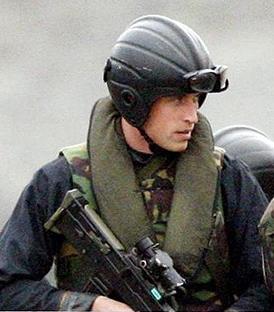 The 25-year-old prince, who is currently undertaking a four-month training course at RAF Linton-on-Ouse, in North Yorkshire, arrived at The Gallery nightclub with a group of 47 friends after dining at the local curry house on February 06, but there was no room for them in the exclusive lounge.
A source revealed, "They couldn't use the VIP lounge because a party was already going on in there. The club's staff looked pretty embarrassed, but [Prince] William took it all in his stride. The club assigned him a bouncer and he carried on with his night."
A spokesman for the club added, "We offered to ask the party to vacate, but William wasn't fussed. He was happy on the dance floor and was putting requests in with the DJ."
Since starting his pilot training Prince William has been spotted enjoying York's local attractions on a number of occasions.
He was recently spotted going to a Vue cinema with friends where he caught the new Tom Hanks film 'Charlie Wilson's War'.
Comments
comments