The inquest into the tragic death of Princess Diana has been thrown into disarray after the British royal's former butler Paul Burrel confessed to lying while giving evidence under oath.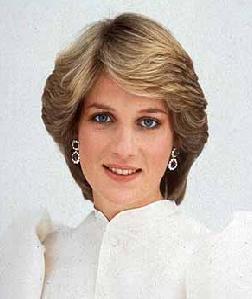 Paul Burrell, who was the Princess' closest confidante, was caught out on videotape footage, in which he admits to holding back information from the inquest's coroner, Lord Justice Scott Baker, during his testimonies at London's High Court.
In the video, filmed during a recent trip to New York, Burrell can be seen candidly discussing his "naughty" actions with a pal and acknowledging the seriousness of the crime.
He revealed, "When you swear on oath, you have to tell the truth, the whole truth and nothing but the truth. I told the truth as far as I could – but I didn't tell the whole truth. Perjury is not a nice thing to contemplate."
He added, "I was very naughty… I know you shouldn't play with justice and I know it's illegal and I realize how serious it is… "(The judge) wanted me to… actually tell them what I know, all the secrets. No!"
But Paul Burrell's shocking revelations could now result in his arrest on suspicion of perjury, which carries a 10-year jail sentence if he is found guilty.
And his confessions could prove devastating for the ongoing inquest, which began last October (07) and was expected to last six months.
The inquest aims to establish whether the Princess and her boyfriend Dodi Fayed were simply the victims of an accident in the Paris, France car crash of 1997, or if they were the targets of an assassination plot headed by the British royal family – as claimed by Fayed's father, Mohamed Al Fayed.
Comments
comments