Princess Eugenie has appears to share a special chemistry with a close friend Sam Sangster, who is the 23-year-old son of 'career divorcee' Susan Sangster.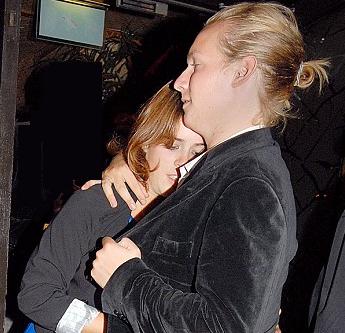 The 18-year-old Royal, who has just finished her A-level and previously dazzles onlookers with her neon pink fake eyelashes, was snapped with the wealthy heir at Mayfair nightclub Mahiki on Wednesday night.
Princess Eugenie, who was with Sam and a group of mutual friends, had enjoyed dinner together at the Buddha Bar in Central London before moving on to Embargo private members' club on the Kings Road, Chelsea.
The young royal, who was sporting a cobalt blue dress and knee-high boots, partied at Mahiki into the early hours with Sam and ignoring the attentions of many male admirers at the club.
A friend shared: "Sam and Eugenie have been friends for a while, but we all think there is a chemistry between them. They are both young and single, although Sam is a little bit older than Eugenie."
The friend explained: "There was a big party on Wednesday night because Sam is leaving for Australia in a few weeks' time. He's a really great chap and very popular with all the Chelsea set that Eugenie hangs out with."
The friend added: "He is going off for two months to travel so he wanted a big night out to say goodbye to his mates. Eugenie and Sam get on really well and they're very close. They left together at about 1am and jumped into a car that was waiting for them outside Mahiki."
Another onlooker revealed: "[Princess] Eugenie was in very high spirits and was more than happy to be photographed with her handsome friend. At one point she nestled into his chest for a cuddle. They walked to her waiting Jaguar, and when they got in she sat in the front seat, but kept looking back and grinning at Sam."
Another source at the club dishes another scoop: "All the boys were after Eugenie that night because she was looking really hot in her dress. They were all trying to dance with her, which was a bit embarrassing to watch, but it was Sam who Eugenie chose to leave with."
Comments
comments