Princess Eugenie drank beer laced with ketchup for a bet.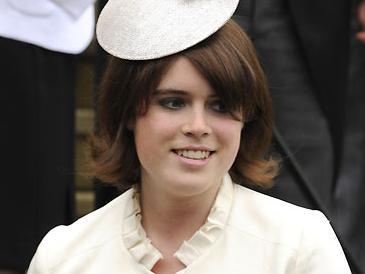 The 19-year-old royal downed the concoction after dancing on tables at the Lizard Lunge club near Surin Beach in Thailand, where she is currently on a gap year trip.
An onlooker told Britain's The Sun newspaper: "The princess was with a couple of girls and a guy. One of her friends squirted some ketchup into a glass of beer and challenged her to drink it. They all fell about laughing as Eugenie swigged it."
Eugenie – the daughter of Prince Andrew and Sarah Ferguson – is believed to be staying at a backpacker hostel which costs just £10 a night and flew to the Asian country in economy class.
Her two police protection officers sat in business class seats.
A royal source said: "Accommodation has been very basic. Like many 19-year-olds Eugenie is travelling with pals to see the world before she continues her studies."
Earlier this week, Eugenie was pictured frolicking on a beach in Phuket with friends – including a man in ladies swimwear – wearing a stars and stripes bikini.
She later whipped off her top to even out her tan lines as she sat in the sea.
At one point she apparently clutched someone else's swimsuit and was waving it like a flag.
Comments
comments