Victoria Beckham's reality television show could not disguise the attempt to impose Brand Beckham on the US. It appeared that the show has backfired.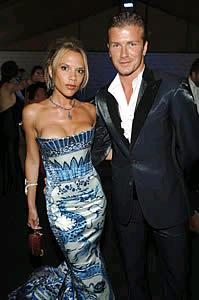 The 33-year-old singer had hoped the prime-time reality special would prove she was "just a normal girl from London."
But the former Spice Girl's show received a critical remarks such as "an orgy of self-indulgence". Victoria Beckham was described as "relentlessly self-promoting" and "vapid and condescending" by Linda Stasi, for The Post. Not to mention, she is "somewhat famous for being sort of famous", and "photographed a lot in Britain" as described by The New York Times' Alessandra Stanley. Christine Daniels, for the LA Times, called Posh "obsessed with the spotlight".
On internet discussion forums, one posting included, "This was smart of her because it really humanized her and showed that she actually does have a personality. I actually agree that there should be more episodes, I'd watch."
Another post read, "She is so funny!! I am not easy to impress. She's wonderful. I was so disappointed to find out that there is only one show. It really was a very funny and entertaining show. It brightened up my Monday!!"
Meanwhile her husband David Beckham could only watch as his new club was beaten 3-0 against Mexicans Tigres UANL. The soccer star was scheduled first appearance on Saturday because of a swollen left ankle.
Comments
comments