Shilpa Shetty, Bollywood actress and supermodel, has been blamed for the break-up of Raj Kundra's marriage by his estranged wife.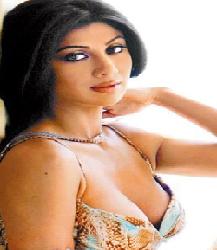 The Phir Milenge actress has recently been romantically linked to the British-based entrepreneur, although she insists they're just friends. However, Kundra's estranged wife Kavita revealed her husband informed her in February that he was ending his marriage for Shetty.
Kavita claimed, "Raj bragged Shilpa and her family had been sounding him out as a potential husband. I was stunned. Up until then I didn't even know they'd met. She can have any man she wants – there are plenty of single men. She didn't need to go after my husband.
She added, "I find it really hard and hurtful to even look at pictures of her. That's the woman who's got my husband, wrecked my marriage and is now living my life."
However Raj denies his former wife's claims, saying, "My marriage ended 12 months ago and it was nothing to do with Shilpa."
Comments
comments