Being a superhero's not easy – even if you're only doing the voice of one, Reese Witherspoon told Access Hollywood's Shaun Robinson at the junket for her latest film, the animated "Monsters Vs. Aliens."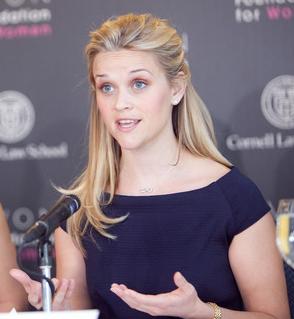 "They wanted me to sound like Arnold Schwarzenegger or Bruce Willis ," she said. "I was like, how do you do that?!"
Reese's character, Susan, goes from being what she called a "quintessential '50s heroine" to getting hit by a meteorite and growing to 49 feet tall, a change that necessitated some vocal tweaks as well.
"Her voice got deeper and stronger and they wanted me to be like an action hero," Reese added. "They had to coach me a lot."
In fact, her voice is so different in the film that her kids couldn't believe it was her the first time they saw the film.
"We got home and they were like, 'Do the voice! Is it really you?" she said.
Still, Reese said daughter Ava and son Deacon love the movie – and the action figures.
"I have all the action figures," she told Shaun. "As soon as I saw my own action figure, I ripped her out of the box and started playing with her. My kids love it, every morning we play with them. I have to pretend to be a giant robot."
Comments
comments