Angelina Jolie's first movie role in a forgotten 1982 comedy is set for release – 17 years after it was made.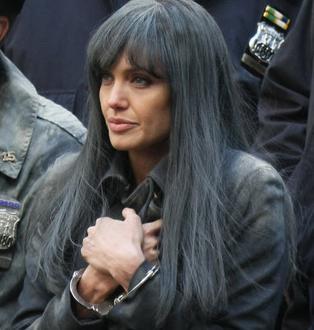 Jolie was just four when she appeared alongside her actor father Jon Voight in cult Shampoo and Being There director Hal Ashby's "Lookin' To Get Out," but her part was cut and the film only had a limited release.
Ashby re-cut the film before his death in 1988 and his family and Voight, who starred in the director's "Coming Home," have worked tirelessly to get the new film a release.
Voight, who also co-wrote the film, says, "We had all sorts of drama in the making of it and in the final stages, Hal was not able to finish the film, so there was some damage done to the film and it came out in a crippled form. Unfortunately, nobody saw the film in a proper state."
The actor had no idea Ashby had re-cut the film – and handed the finished product to film archivists at the University of California, Los Angeles (UCLA). Voight only learned of the existence of the director's cut when he was approached by Ashby's biographer Nick Dawson two years ago.
Dawson introduced the actor to Lee Ashby McManus – the daughter Ashby never met – and she revealed Lookin' To Get Out was her favorite film, because she felt sure Jolie's role at the end of the movie was based on her.
Voight tells NewsBlogRadio.com, "She said, 'I think the little girl at the end, who was played by Angelina Jolie… was me.' I thought about it and I said, 'It is very possible it was you.' I remember discussions we had and it was supposed to be a little boy, and Hal wanted a little girl."
The Oscar winner is thrilled the film will eventually be seen as his director friend intended: "It's a big deal to me… I like this film very, very much."
The director's cut of Lookin' To Get Out, which also features Ann Margret and Rocky star Burt Young, will debut at the Sarasota Film Festival in Florida next month, ahead of the movie's DVD release on June 20.
Comments
comments