Reese Witherspoon is not happy about Joaquin Phoenix when the actor decided to quit acting.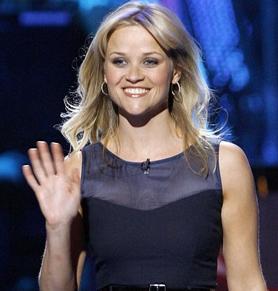 The actress played June Carter-Cash in the fantastic biopic, "Walk the Line" alongside Joaquin Phoenix, who starred as Johnny Cash. The film netted many awards, including a 2005 Oscar for Best Actress to the country cutie.
The actress revealed that for Christmas, she likes to dress her Oscar from the James Mangold film. She confessed: "I keep it in my front den. We like to dress it up for Christmas. We put a little Santa hat on it and scarf because it gets cold."
When Reese Witherspoon learned that her Walk the Line co-star Joaquin Phoenix plans to quit acting. She said: "I didn't even know he said that…I hope not. He's such a great actor."
The actress also won't let the paparazzi ruin her life, no matter where they track her down with her kids or her boyfriend Jake Gyllenhaal as she revealed: "I always wonder where they get the pictures, but I can't live my life like looking in the bushes, wondering where people are. There are certain things I have to do to just avoid the obvious places."
Reese Witherspoon, who is now starring in Four Christmases, shared that the strangest holiday gift she ever received was a dead squirrel.
The actress explained: "My dad's a doctor and his patients used to always send him weird things because we grew up in Tennessee so it's country. One year they sent a dead squirrel…as dinner. So we had it in the freezer for like three years…My brother and I were daring each other to touch it for like $10."
When asked if she is going to let your kids get into acting, the actress responded: "I would want my kids to do whatever makes them happy and right now they're not interested in acting but they love to sing, play music…"
Comments
comments