Reese Witherspoon's svelte figure is down thanks to a revolutionary exercise class called "YogaHop".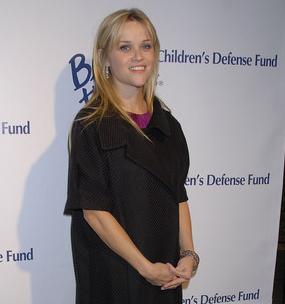 The "Legally Blonde" actress, who has been showing off her slim physique in a series of tight dresses, is following a new spiritual workout program invented by her personal trainer Matthew Reyes.
Matthew Reyes revealed: "Most people think yoga is all granola and hippies, so I love to explain how YogaHop is not like that. Imagine all the benefits of Hatha Yoga, then add chart music that will have you bouncing into the poses."
The 32-year-old actress has also taken her boyfriend Jake Gyllenhaal along to a couple of the 90-minute classes, which she tries to attend two to three times a week.
Matthew Reyes added: "Reese needs to stay looking great and be physically strong. There is quite a bit going on in her life so time is precious. She sees YogaHop as a one-stop-shop for all her body, mind and emotional needs."
As a student, the personal trainer said: "Reese is a fantastic student and has been an inspiration for many to embrace my yoga style as a means for fitness without needing a gym."
Comments
comments