Jennifer Aniston's representative has denied rumors the actress is expecting her first child – telling the press to "give her a break."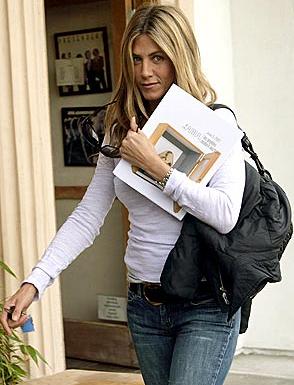 Following U.K. and Australian tabloid reports claiming the former "Friends" star was pregnant, Jennifer Aniston has released a denial statement. The speculation stems from recent reports stating the star has reconciled with former boyfriend John Mayer.
According to a report, the former 'Friends' actress is believed to have decided to give their romance another try after discovering she was expecting her first child.
A source rvealed: "Jennifer is over the moon. She doesn't want to be a single mom, so she is willing to give John the chance to prove his parent potential."
The couple have been seen out on several dates recently, while Jennifer's figure is said to be looking a little more rounded than usual. They were also photographed together on numerous occasions in recent weeks, and even spent John Mayer's 31st birthday together in Los Angeles. They split in August after a short romance.
However Jennifer Aniston's publicist has vehemently denied the rumors, saying: "Give me a break. She is NOT pregnant."