In the wake of the leak of her n@ked photos, a lawyer for the "Twilight" hottie confirms the actress is threatening to sue anyone who leak the shot.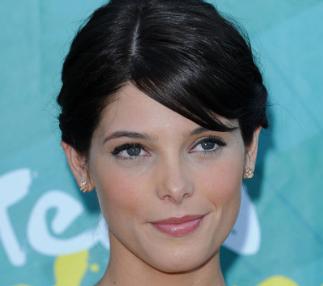 Several n@ked pictures of big screen beauty Ashley Greene have hit the web on Monday, August 10. Most of the x-rated shots show the 22-year-old star exposing her nude breasts and private part to the camera in some raunchy poses. No word on when and where the photos were taken. Egotastic! has some of the much talked n@ked photographs.
And while the shots are still making their way all over the Internet, lawyer for Ashley has exclusively confirmed to People that the Alice Cullen depicter in "Twilight" has threatened to take legal action against those who leak the pictures.
"The photos in question, which appear to be of our client, are illegal and are being unlawfully displayed," Greene's lawyer says in a statement. "Our client intends to take legal action."
In another statement issued to Perez Hilton, Ashley's lawyer says, "Ms. Greene is the owner of the copyrights in these photos, and as copyright owner, Ms. Greene owns the exclusive rights, among others, to reproduce, distribute, and to display the photos."
Greene, 22, appeared Sunday at the Teen Choice Awards in Los Angeles, where she picked up the Choice Fresh Face Female award. In total, Twilight netted 11 trophies at the award show.
The actress is the latest starlet involved in a n@ked photo scandal. Recently, Leighton Meester denied the existence of a long-rumored sexy footage. And in 2007, n@ked photos of Vanessa Hudgens surfaced online, forcing the actress to apologize to her fans.
Comments
comments