Kate Middleton is preparing to start a series of "princess classes".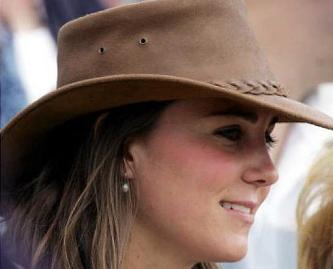 The 27-year-old brunette beauty will reportedly be taught how to be a "fully-fledged" member of the royal family ahead of her expected engagement to Britain's Prince William.
William's mother Princess Diana, his aunt Sarah Ferguson and step-mother Camilla all struggled to cope when they married into the royal family and courtiers are determined to ensure Kate doesn't have the same problems.
They will train Kate in Palace protocol, how to behave on official engagements and how to deal with the media.
She will also learn how royal properties and finances are run and the ins and outs of royal patronarge and how the royals form official attachments to the armed forces.
A senior aide told Britain's Daily Star newspaper: "In the past, there have been some terrible failings. Not least was the case of William's own mother who had absolutely not the faintest idea what she was getting into.
"The hope is that, with careful preparation, Kate won't be overwhelmed by the red-carpet factor when they marry.
"The attention on Kate has the potential to be even more intense than it was for the Princess of Wales. This time around, there is the internet and an even greater level of scrutiny. But Kate is going to be the best-prepared royal bride ever."
Comments
comments