Rihanna wants Chris Brown's court order downgraded.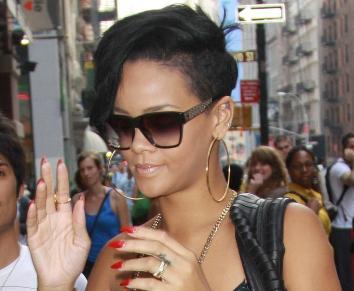 The "Umbrella" singer doesn't feel it is necessary for the "Run It" singer – who pleaded guilty of assaulting her in February – to have to keep 50 yards away from her at all times.
Instead, she feels a level-one protective restraining order would be sufficient.
Her lawyer Donald Etra said: "That order would prevent Chris from annoying, molesting or harassing her. That level-one order would fully protect her.
"The order in effect now is a stay-away order preventing them from coming within 50 yards of each other.
"But Rihanna's position from the beginning is that there was no need for that level of protective order."
Chris was charged with felony assault and making criminal threats following the altercation on February 8.
Chris – who is due to be formally sentenced today (05.08.09) – pleaded guilty to assault in June and was sentenced to five years' probation, 180 days of community service and an anti-domestic violence programme.
He has since apologised for his "inexcusable" attack on ex-girlfriend Rihanna.
In a video posted online the 20-year-old singer said sorry for his actions and insisted he accepted "full responsibility" over the incident which left Rihanna with several facial injuries and temporarily unconscious.
Since the attack, Chris and Rihanna have been spotted together on several occasions and are rumoured to have rekindled their romance.
Recently, they both reportedly stayed at New York's Trump International Hotel and Tower under a "cloak of secrecy".
Comments
comments