Rihanna, who wears a stunning dress with plunging neckline, was spotted in Kensington, London.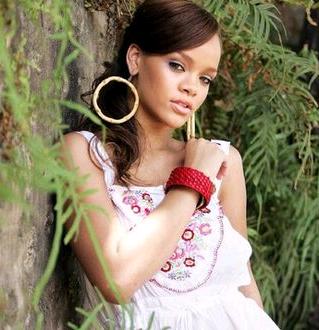 The "Umbrella" singer, who was also sporting a French manicure in black and red, was seen on Saturday arriving at Amika nightclub in Kensington, London. You could see her pictures here.
The singer performed in a risqué number at Friday night's concert in Glasgow on Friday. She was sporting laced, tied and strapped into an S&M bootcamp commander outfit for a performance.
The 19-year-old singer was seen last night at the Spice Girl's first British comeback concert.
Comments
comments